About Kumi Ko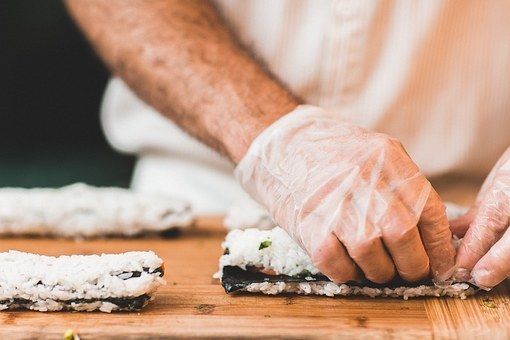 Sushi chef "Rene" and sole owner of Kumi-ko japanese restaurant began his career in 2002 in Sakura Rikyu, several years after that he worked for "Bruce Lee" and "Bob park" in Sushiya SLO, later after that he focussed with 5 years of teppanyaki and 15 years of sushi chef.

Kumi-ko was originally owned by Bruce Lee and years later Sushi chef "Rene" took over ownership, he has created an interesting new concept in japanese cuisine.

Here at kumi-ko we are very involved to ensure that everything is served at the peak of freshness and always providing the highest quality ingredients. We wouldn't serve anything that we wouldn't eat our selfs.

Our "Tapas" bar is totally different from a normal sushi bar "which has a case for the fish that blocks the view of the sushi chef preparing your food". We want our customers to experience the unique ways and behind the scenes of preparing a dish behind the "tapas Bar",  a new concept for food thats presented in small, beautiful dishes.